The Dark Water: The Strange Beginnings of Sherlock Holmes
is Pirie's third novel in his series featuring A.C. Doyle and Dr. Joseph Bell, Doyles' inspiration for Sherlock Holmes. Originally published in 2006, the novel is being republished this month.
Dr. Bell and Doyle (Holmes and Watson) have a complex relationship, and Pirie uses fact and fiction as he describes the cases the duo pursue.
The villain in this piece is
Dr. Thomas Neill Cream
, the real-life murderer known as the Lambeth Poisoner and also a nominee for the role of Jack the Ripper (although that doesn't seem to be a real possibility).
The real Thomas Neill Cream
did
qualify as a surgeon in Edinburgh, and Pirie uses his presence there to connect him to both Dr. Bell and Doyle in a previous novel. Using factual information along with artistic license, Pirie uses Cream's return from the U.S. (where Cream did, indeed, commit several murders) to take revenge on Doyle and gain funds to continue his dissolute and murderous lifestyle.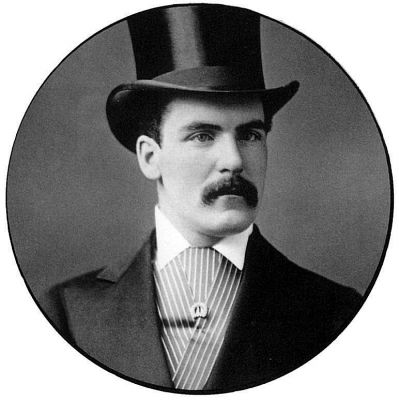 The narrative spends too much time with Doyle, too little time with Dr. Bell. If Dr. Bell is the Holmes figure, he really deserves more attention. Some gruesome scenes that don't even match the m.o. of the real Dr. Cream seem included for effect, and the plot is held together by effort rather than logic.
Fine for a little escapism, but not the best of Sherlockian novels. One of my favorites of the Holmes pastiche novels is by John Gardner,
The Revenge of Moriarty
, a recent Net Galley read. On a totally different level, but quite fun, are Laurie R. King's novels featuring Holmes and Mary Russell.
From Net Galley/Open Road Int. Media/Pegasus Classics.
Mystery. May 7, 2013. (orig. publ. 2006). Print version: 320 pages.
ISBN-10:
1933648112